Lot 7. Campania, Teanum Sidicinum AR Nomos, very rare, ex De La Tour
Very rare Teanum Sidicinum Nomos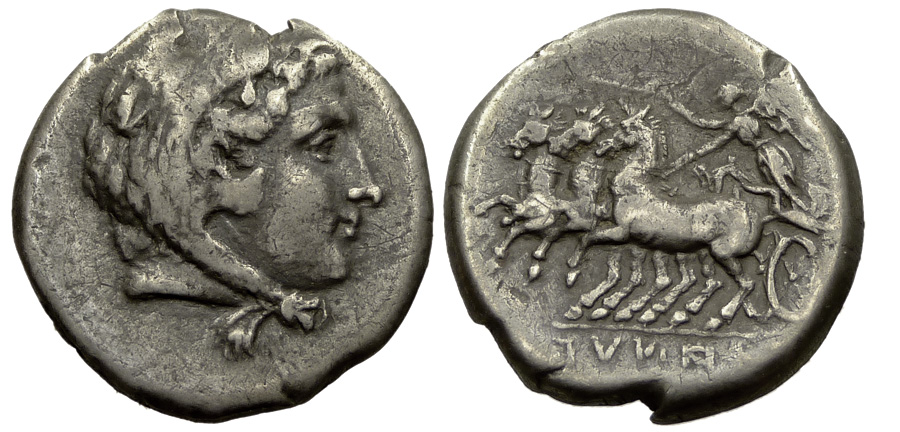 Time left:
Bidding closed (Sunday, January 15th, 19:03:30 CET)
Current time: Wednesday, January 19th, 17:34:03 CET


Price realised:
-
High bidder:
-



eAuction #2, Lot 7. Estimate: CHF 1'200.00

Teanum Sidicinum, Campania. AR Nomos (22 mm, 6.78 g), 265-240 BC.
Obv. Head of Herakles right, wearing lion's skin headdress.
Rev. Victory in triga left, holding kentron and reins; oscan legend in exergue.
SNG München 420.

Very rare. Nicely toned and very fine.

From the De La Tour collection; acquired from B. Vigne, Paris, in 1987 and ex Hess-Divo 314 (2009), 1005.