Lot 18. Lysimachos AR Tetradrachm, Amphipolis mint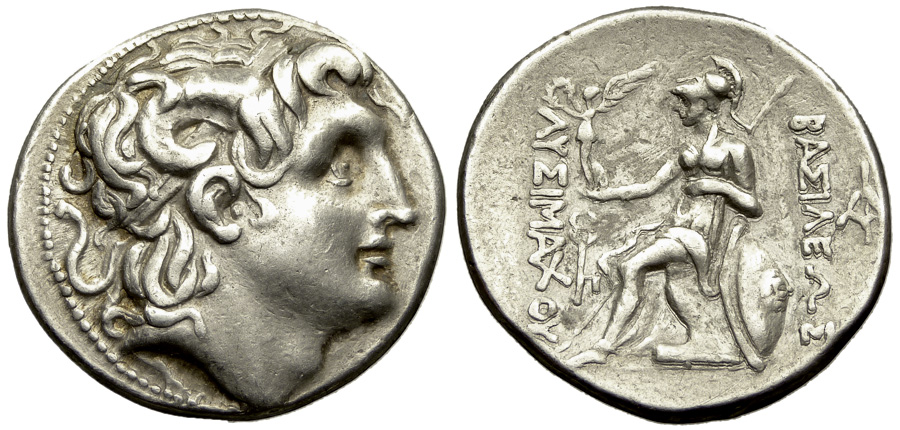 Time left:
Bidding closed (Sunday, January 15th, 19:09:00 CET)
Current time: Wednesday, January 19th, 18:42:07 CET


Price realised:
-
High bidder:
-



eAuction #2, Lot 18. Estimate: CHF 500.00
Kings of Thrace. Lysimachos (323-281 BC). AR Tetradrachm (30 mm, 17.18 g), Amphipolis, c. 288-282 BC.
Obv. Head of deified Alexander right with horn of Ammon.
Rev. ΒΑΣΙΛΕΩΣ/ ΛYΣIMAXOY, Athena Nikephoros seated left, holding Nike in right hand, left elbow resting on shield, spear behind; in left field, kerykeion, to right, monogram.
Thompson p. 178, 195.

Good very fine / very fine.

Ex Münzen & Medaileln GmbH 34 (2011), 34.