Lot 183. Augustus with Tiberius AR Denarius, Lugdunum
Very rare Augustus with Tiberius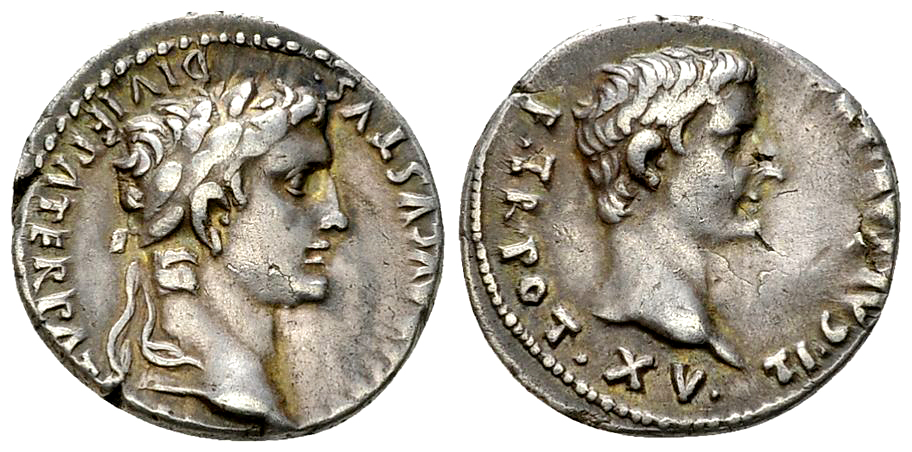 Time left:
Bidding closed (Sunday, December 17th, 20:01:00 CET)
Current time: Friday, October 19th, 12:40:57 CEST


Price realised:
CHF 2'300.00 (12 bids)
Approx. EUR 2'015.10 / USD 2'306.61 / GBP 1'771.34


High bidder:
Bidder 4



eAuction #58, Lot 183. Estimate: CHF 1'200.00

Augustus (27 BC-14 AD), with Tiberius Caesar. AR Denarius (17-18 mm, 3.82 g), Lugdunum, 13/14 AD.
Obv. CAESAR AVGVSTVS DIVI F PATER PATRIAE, Laureate head of Augustus to right.
Rev. TI CAESAR AVG F TR POT XV, Bare head of Tiberius to right.
BMC 507; RIC 226.

Very rare. Nicely toned and good very fine.