Lot 18. Athens fourrée Drachm, c. 454-404 BC
Peloponnesian War Emergency Issue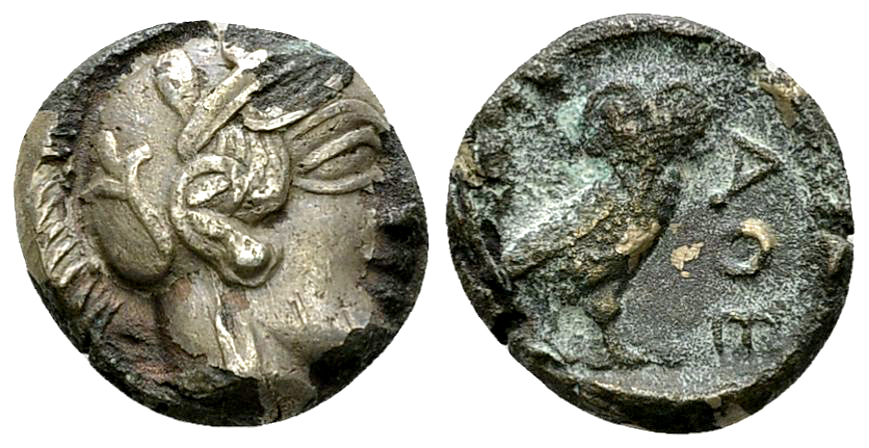 Time left:
Bidding closed (Sunday, December 16th, 19:06:00 CET)
Current time: Wednesday, June 19th, 12:53:24 CEST


Price realised:
CHF 120.00 (2 bids)
Approx. EUR 106.57 / USD 118.89 / GBP 93.64


High bidder:
Bidder 2



eAuction #62, Lot 18. Estimate: CHF 120.00

Attica, Athens. Fourrée Drachm (13-14 mm, 3.05 g), c. 406/405 BC.
Obv. Helmeted head of Athena to right.
Rev. AΘE, Owl standing right, head facing; olive sprig behind; all within incuse square.
Cf. Kroll 17; cf. SNG Cop. 41.

A historically significant and rare relic of the Peloponnesian War. Deposits, plating broken in areas. Very fine.

With the mines at Laurion lost and their treasury depleted by the ruinous cost of the war with Sparta, the Athenians resorted to an emergency issue of plated silver tetradrachms and drachms. These were officially withdrawn from circulation after the government was re-established in 403/2.