Lot 32. Siculo-Punic AR Tetradrachm, c. 320-300 BC
A highly attractive Siculo-Punic Tetradrachm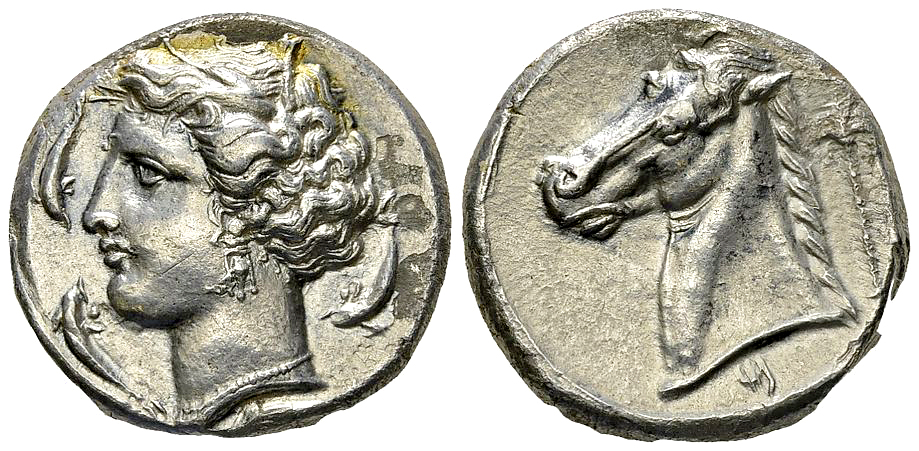 Time left:
Bidding closed (Sunday, December 15th, 19:10:40 CET)
Current time: Saturday, July 31st, 07:19:02 CEST


Price realised:
-
High bidder:
-



eAuction #66, Lot 32. Estimate: CHF 2'000.00

Sicily, Siculo-Punic issues. AR Tetradrachm (23-24 mm, 17.16 g), c. 320/15-300 BC. Entelly or Lilybaion.
Obv. Wreathed head of Arethusa-Tanit left, wearing triple-pendant earring and necklace; four dolphins around.
Rev. Horse head left; palm tree behind, Phoenician M below.
Jenkins, Punic 244 (O76/R206).

A highly attractive piece of very elegant style. Minor roughness, otherwise, good extremely fine.

Purchased privately from "Nomisma", Banque des monnaies.