Lot 274. The Civil Wars AR Denarius, Capricorn reverse
Very rare Civil Wars Denarius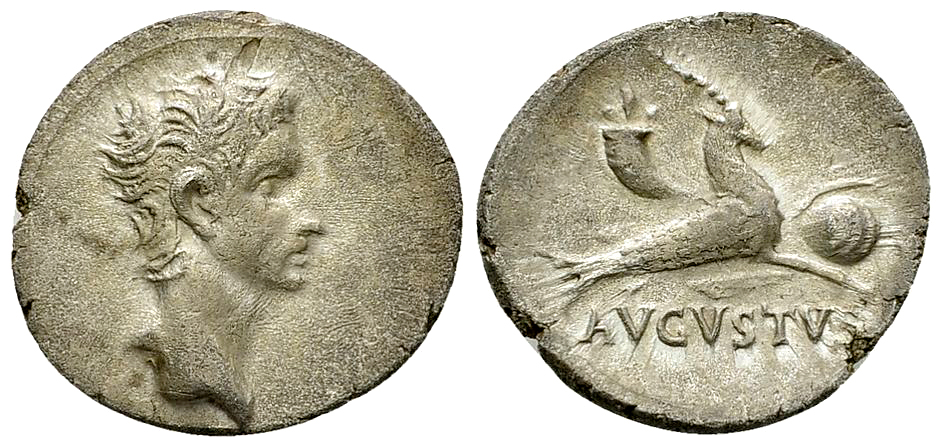 Time left:
Bidding closed (Sunday, December 15th, 20:31:20 CET)
Current time: Saturday, July 11th, 23:06:15 CEST


Price realised:
CHF 2'200.00 (5 bids)
Approx. EUR 1'953.75 / USD 2'179.58 / GBP 1'716.76


High bidder:
Bidder 3



eAuction #66, Lot 274. Estimate: CHF 1'800.00

The Civil Wars (68-69 AD). AR Denarius (18-20 mm, 3.35 g), uncertain mint in Spain or Gaul, c. 68 (in the name and types of Augustus).
Obv. Bare head of Augustus to righ.
Rev. Capricorn to right, holding rudder and globe, cornucopia upon its back.
BMC 45; Martin A2; RIC 2I 82.

Very rare. Toned and almost extremely fine.