Lot 29. Kephaloidion AE19, after c. 241 BC
Very rare Kephaloidion AE19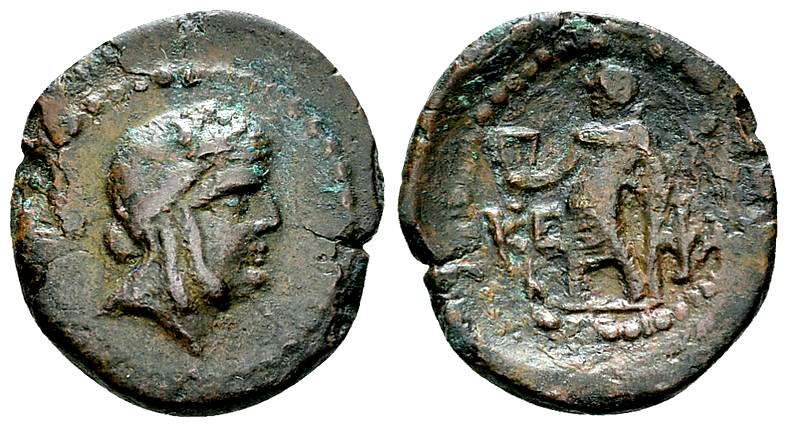 Time left:
Bidding closed (Sunday, December 15th, 19:09:40 CET)
Current time: Sunday, July 12th, 05:51:54 CEST


Price realised:
CHF 60.00 (1 bid)
Approx. EUR 53.28 / USD 59.44 / GBP 46.82


High bidder:
Bidder 1



eAuction #66, Lot 29. Estimate: CHF 75.00

Sicily, Kephaloidion. AE19 (2.60 g), after c. 241 BC.
Obv. Ivy-wreathed head of a Maenad to right.
Rev. KE-ΦA, Dionysos, bearded and partially draped, standing left, holding a kantharos in his right hand, holding his thyrsos in his left, and resting his left elbow on a low column to right.
Calciati 6; SNG Cop. 232; SNG München 534.

Very rare and very fine.