Lot 450. Charlemagne AR Denier, Arles (?)
Very rare Charlemagne AR Denier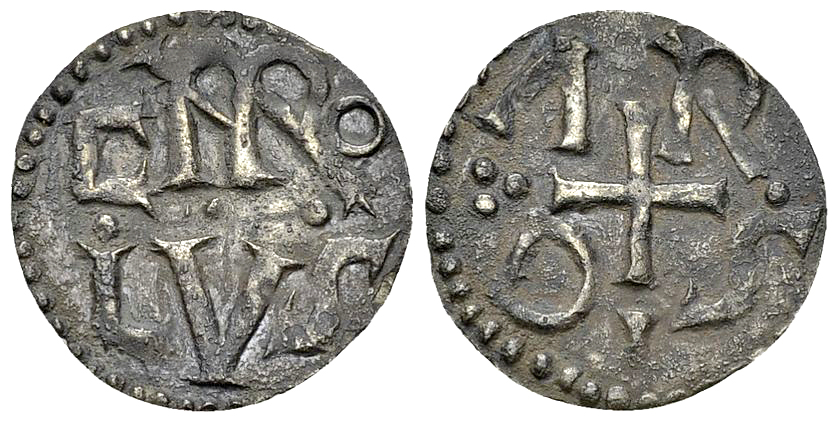 Time left:
Bidding closed (Sunday, December 15th, 21:30:00 CET)
Current time: Wednesday, July 15th, 07:37:55 CEST


Price realised:
-
High bidder:
-



eAuction #66, Lot 450. Estimate: CHF 4'000.00

Carolingians. Charlemagne (Charles the Great). As Charles I, King of the Franks (768-814). AR Denier (18 mm, 1.10 g). Arles (?) mint, c. 771-793/4.
Obv. CARo/•••/LVS in two lines.
Rev. AR/DIS in two lines; (triple pellets) cross (triple pellets) between.
Coupland, Charlemagne , p. 216; Depeyrot 56 (Arles); MG 238 (Indeterminate Mints); MEC I, 722 (Arles?).

Very rare and good very fine.