Lot 7. Bituriges Cubi AV Stater
Very rare Bituriges Cubi AV Stater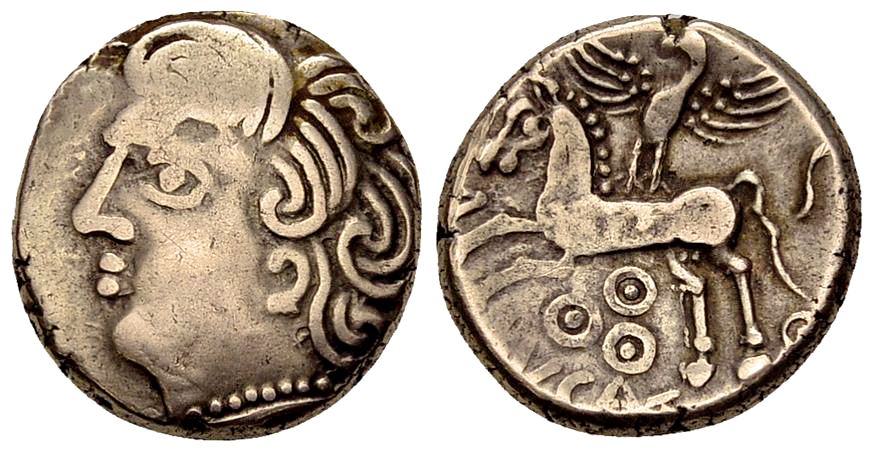 Time left:
Bidding closed (Sunday, December 15th, 19:02:20 CET)
Current time: Tuesday, September 22nd, 09:07:02 CEST


Price realised:
-
High bidder:
-



eAuction #66, Lot 7. Estimate: CHF 3'500.00

Celtic Gaul. Bituriges Cubi. AV Stater (17-18 mm, 6.93 g), early-mid 1st century BC.
Obv. Male head to left.
Rev. ABVCATOS, horse galloping left; eagle with wings spread above, three pellets-in-annulets below.
S. Scheers, Les statéres à la Victoire des Bituriges Cubi, in RBN 123 (1977), pl. IV, 8; LT 4172.

With old collector's ticket. Very rare and very fine.