Lot 15. Vindelici AV Stater, 1st century BC
AV Regenbogenschüsselchen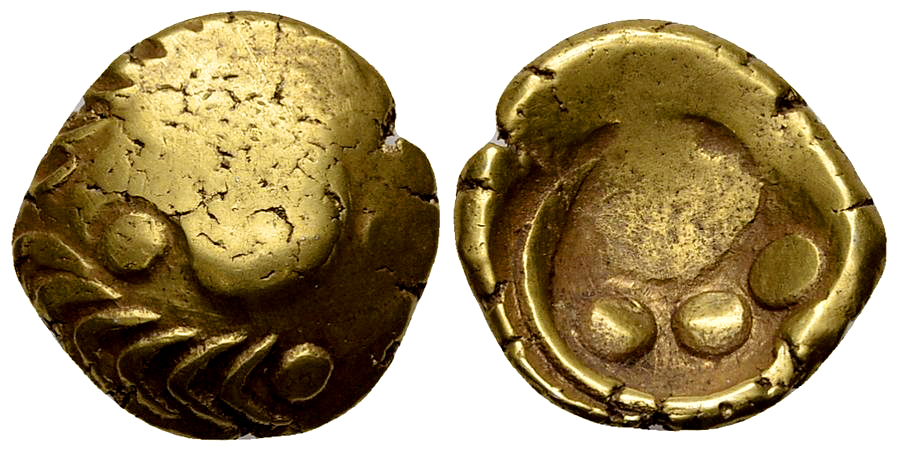 Time left:
Bidding closed (Sunday, March 21st, 19:05:00 CET)
Current time: Thursday, April 22nd, 15:24:03 CEST


Price realised:
CHF 950.00 (3 bids)
Approx. EUR 843.67 / USD 941.18 / GBP 741.33


High bidder:
Bidder 3



eAuction #71, Lot 15. Estimate: CHF 1'000.00

Celtic coins. Vindelici. AV Stater (18 mm, 7.43 g), 1st century BC, "Regenbogenschüsselchen".
Obv. Bird's head to left within wreath-like torque.
Rev. Six pellets within torque.
Castelin 1067; Kellner 1464.

Some weakness in striking, otherwise, good very fine.

This coin type is nicknamed "rainbow cup" (Regenbogenschüsselchen) and refers to the belief that where a rainbow touched the earth, it left a treasure of gold.