Lot 5. Bituriges Cubi AV Stater, c. 60-50 BC
Very rare Bituriges Cubi AV Stater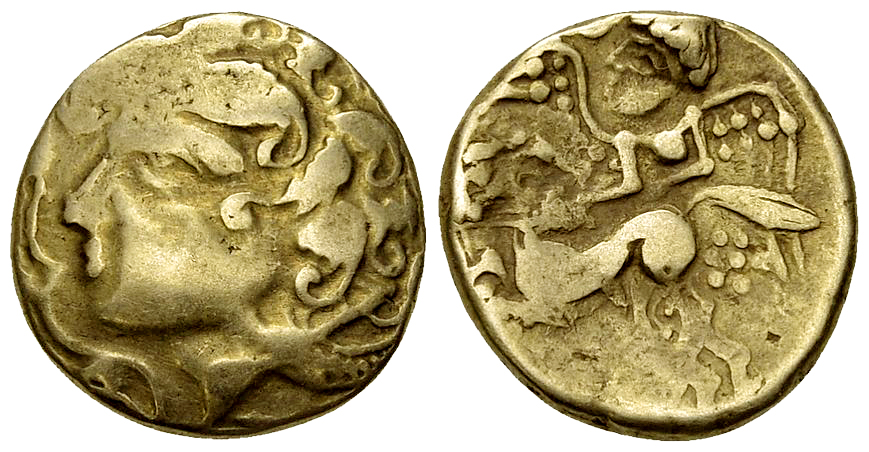 Time left:
Bidding closed (Sunday, March 21st, 19:01:40 CET)
Current time: Thursday, April 22nd, 16:35:02 CEST


Price realised:
CHF 1'300.00 (6 bids)
Approx. EUR 1'154.49 / USD 1'287.93 / GBP 1'014.45


High bidder:
Bidder 3



eAuction #71, Lot 5. Estimate: CHF 1'000.00

Celtic Gaul. Bituriges Cubi. AV Stater (19 mm, 7.22 g), c. 60-50 BC, "à la victoire ailée"-type.
Obv. Celticized head to left; floral pattern to left.Rev. Fast biga driven left by Nike.
LT 4587; DT 3396; BN --; Nash --.

Very rare. Almost very fine.