Lot 85. Marcus Aurelius AR Denarius, Aequitas reverse
Marcus Aurelius AR Denarius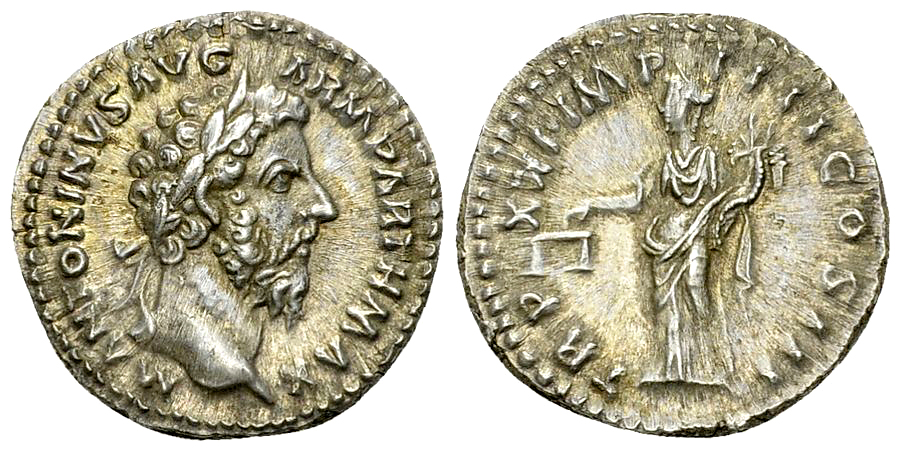 Time left:
4h 39m 15s (Sunday, June 20th, 19:28:20 CEST)
Current time: Sunday, June 20th, 14:49:05 CEST


Current bid:
CHF 160.00 (6 bids)
Approx. EUR 142.09 / USD 158.51 / GBP 124.86


High bidder:
Bidder 4



Your maximum bid


Please log in or register.

Please note that a commission of 15% will be levied on the hammer price.
eAuction #72, Lot 85. Estimate: CHF 120.00

Marcus Aurelius (161-180 AD). AR Denarius (19 mm 3.27 g), Rome, 166/167 AD.
Obv. M ANTONINVS AVG ARM PARTH MAX, laureate head to right.
Rev. TR P XXI IMP IIII COS III, Aequitas standing left, holding scales and cornucopiae.
RIC 171; BMC 435.

Nicely toned, perfectly centered and extremely fine.