Lot 15. Antiochos VII Euergetes AR Tetradrachm
Choice Antiochos VII Tetradrachm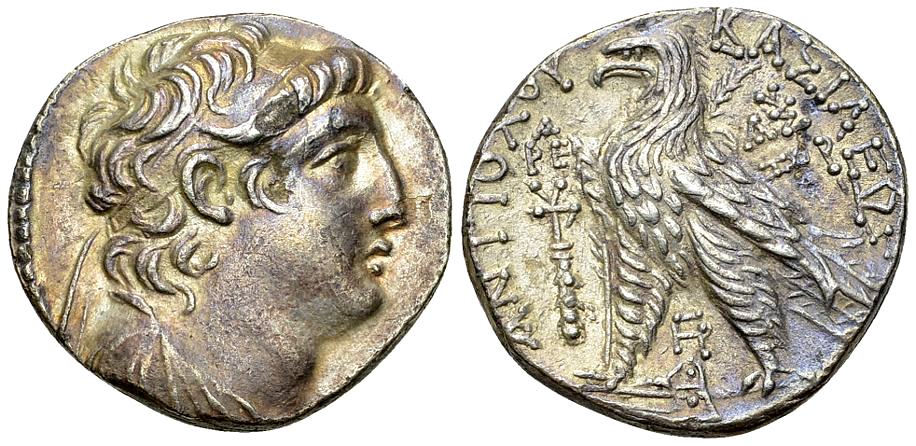 Time left:
Bidding closed (Sunday, December 18th, 19:05:00 CET)
Current time: Saturday, September 30th, 07:27:56 CEST


Price realised:
CHF 480.00 (3 bids)
Approx. EUR 497.50 / USD 527.68 / GBP 430.99


High bidder:
Bidder 2



eAuction #78, Lot 15. Estimate: CHF 500.00

Seleukid Kings of Syria. Antiochos VII Euergetes Sidetes (138-129 BC). AR Tetradrachm (26-27 mm, 13.85 g), SE 177 (=136/135 BC), Tyre.
Obv. Diademed head to right.
Rev. BAΣIΛEΩΣ ANTIOXOY, Eagle standing left on prow, with palm frond over shoulder; TYP monogram on club to left, APE monogram above club, AΣY in right field above IOΡ, FP between legs.
SNG Spaer 2076; Newell, Tyre 136.

Nicely toned and extremely fine.