Lot 430. Mauricius Tiberius AE Follis, Theoupolis
Very rare intermediary type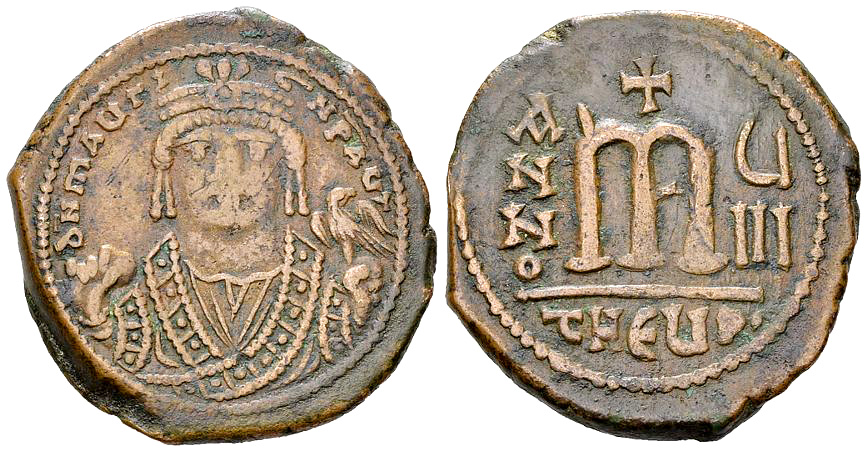 Time left:
Bidding closed (Sunday, December 15th, 21:23:20 CET)
Current time: Saturday, July 11th, 23:52:12 CEST


Price realised:
-
High bidder:
-



eAuction #66, Lot 430. Estimate: CHF 100.00

Mauricius Tiberius (582-602). AE Follis (29-30 mm, 12.90 g), Theoupolis (Antioch) mint, dated regnal year 8 (=589/590 AD).
Obv. D N MAUPI CN P AUT, Bust facing, wearing crown with trefoil ornament, and consular robe; in right hand, mappa; in left, eagle-tipped sceptre.
Rev. Large m between A / N / N / O and U / III; above, cross; in exergue, THEUP'.
Sear 532 (Rev.)/533 (Obv.); DOC 159 (Rev.)/161 (Obv.).

An apparently unpublished intermediary type. Very rare, well centered and very fine.