Lot 269. Nero Aureus, Salus reverse
Possibly from the Boscoreale Hoard of 1895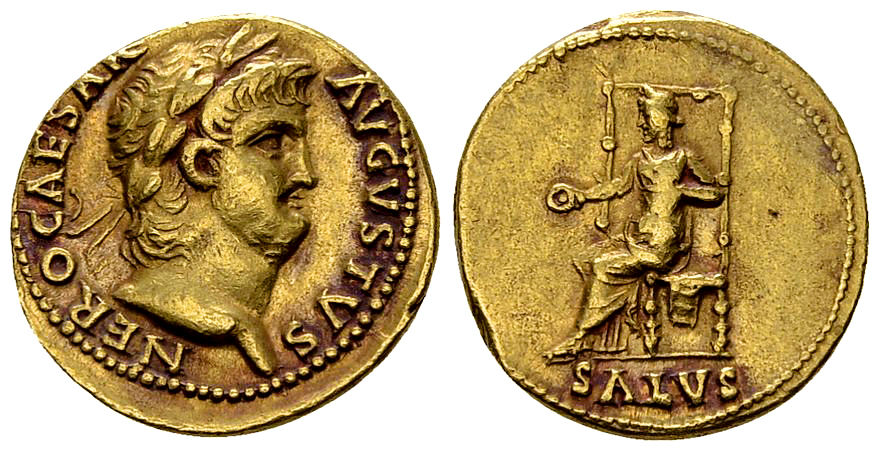 Time left:
Bidding closed (Sunday, December 15th, 20:29:40 CET)
Current time: Friday, August 14th, 18:08:00 CEST


Price realised:
CHF 4'000.00 (4 bids)
Approx. EUR 3'552.28 / USD 3'962.87 / GBP 3'121.38


High bidder:
Bidder 4



eAuction #66, Lot 269. Estimate: CHF 4'000.00

Nero (54-68 AD). Aureus (19 mm, 7.38 g), Rome, 65-66.
Obv. NERO CAESAR AVGVSTVS, Laureate head to right.
Rev. Salus, wearing long dress, seated left on throne with high back-rest, holding patera in her outstretched right hand; in exergue, SALVS.
C. 313; RIC2 59; BMC 87.

Lovely reddish tone. Almost extremely fine/good very fine.

Possibly from the Boscoreale Hoard of 1895. Purchased privately from Galerie des Monnaies, Lausanne.