Lot 270. Galba AR Denarius, Salus reverse
Very rare left facing head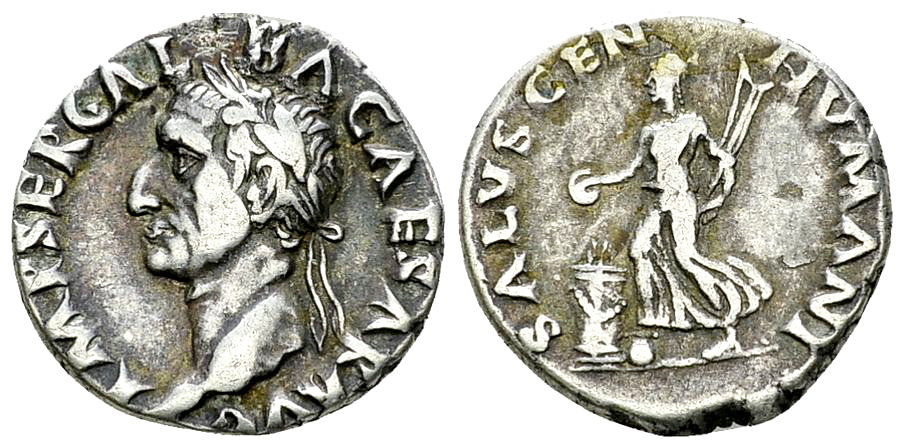 Time left:
Bidding closed (Sunday, December 15th, 20:30:00 CET)
Current time: Friday, August 14th, 20:03:26 CEST


Price realised:
CHF 380.00 (7 bids)
Approx. EUR 337.47 / USD 376.47 / GBP 296.53


High bidder:
Bidder 6



eAuction #66, Lot 270. Estimate: CHF 200.00

Galba (68-69 AD). AR Denarius (17-18 mm, 3.50 g), Rome, July 68 to January 69 AD.
Obv. IMP SER GALBA CAESAR AVG, laureate head left.
Rev. SALVS GEN HVMANI, Salus advancing left, right foot on globe, holding patera over altar and carrying rudder.
RIC 2I, 210; BMC 42.

Very rare with head facing left. Old cabinet tone and very fine.