Lot 304. Pertinax AR Denarius, Ops reverse
A most attractive Pertinax Denarius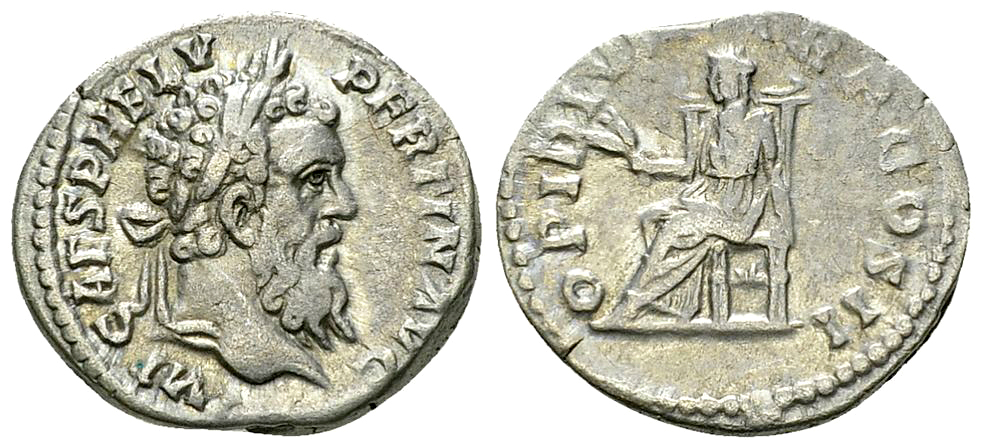 Time left:
3d 21h 28m 10s (Sunday, December 15th, 20:41:20 CET)
Current time: Wednesday, December 11th, 23:13:10 CET


Opening bid:
CHF 400.00 (

No bids

)
Approx. EUR 355.23 / USD 396.29 / GBP 312.14


High bidder:
-



Your maximum bid


Please log in or register.

Please note that a commission of 12% will be levied on the hammer price.
eAuction #66, Lot 304. Estimate: CHF 500.00

Pertinax (193 AD). AR Denarius (17-19 mm, 3.30 g), Rome.
Obv. IMP CAES P HELV PERTIN AVG, Laureate head to right.
Rev. OPI DIVIN TR P COS II, Ops seated left, holding two grain ears in right hand, resting left on seat of chair.
RIC 8a (R2); BMC 19.

A most attractive specimen with an excellent portrait. Good very fine.

Purchased privately from Credit Suisse, Zurich.