Lot 7. Helvetii AR Quinarius, Viros type
Extremely rare and with complete legend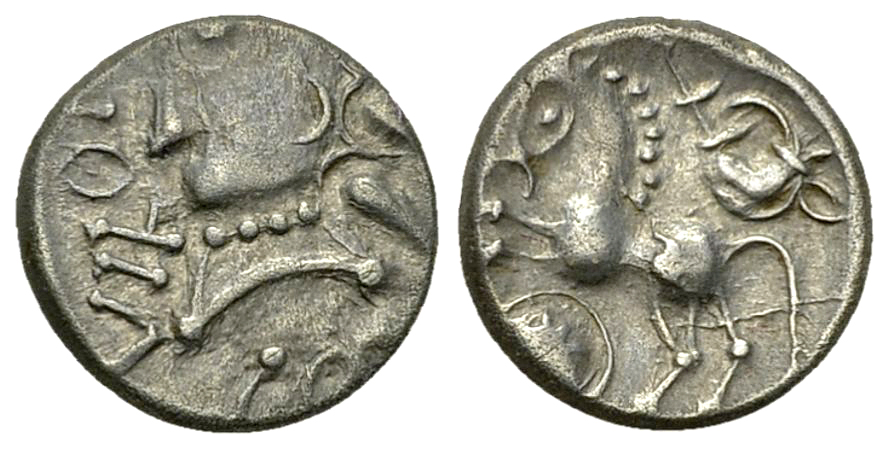 Time left:
Bidding closed (Sunday, September 18th, 19:02:20 CEST)
Current time: Tuesday, October 3rd, 05:37:14 CEST


Price realised:
-
High bidder:
-



eAuction #77, Lot 7. Estimate: CHF 2'000.00

Celtic Gaul, Helvetii. AR Quinarius (12 mm, 1.68 g), c. 75/50-25 BC. Viros.
Obv. VIROS, Celticized bust to left, wearing torque of four globules.
Rev. Horse prancing left; above, carnyx right; below, round shield decorated with a star of six rays.
D&T -.;Frey-Kupper, Viros, Fig. 5.3 = Lanz 128 (2006), 3; LT -. Nick p. 69-73 and pl. 93, 1.

Extremely rare and of great importance. A beautifully toned and very well struck piece with complete legend. Nearly extremely fine.