Lot 65. Anonymous AR Victoriatus, c. 179-170 BC, Fly series
Fly series AR Victoriatus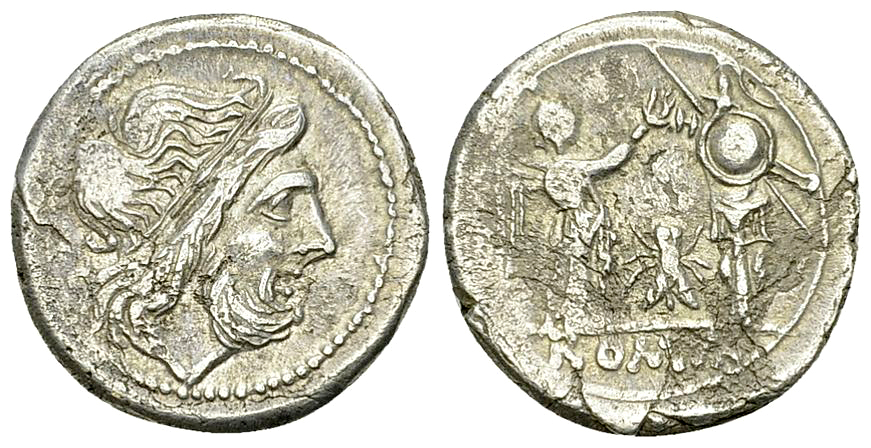 Time left:
Bidding closed (Sunday, March 19th, 19:21:40 CET)
Current time: Friday, March 31st, 00:58:00 CEST


Price realised:
CHF 160.00 (9 bids)
Approx. EUR 160.73 / USD 174.47 / GBP 141.26


High bidder:
Bidder 2



eAuction #79, Lot 65. Estimate: CHF 75.00

The Roman Republic. Anonymous. AR Victoriatus (17 mm, 2.90 g), Roma, c. 179-170. Fly series.
Obv. Laureate head of Jupiter to right.
Rev. Victory crowning trophy; in centre field, fly and in exergue, ROMA.
Syd. 323; Craw. 159/1.

Rare. Good very fine/very fine.

Ex Auctiones GmbH 59 (2018), lot 132.