Lot 549. Abdel Kader AR Budju 1256 AH
Extremely rare Abdel Kader Budju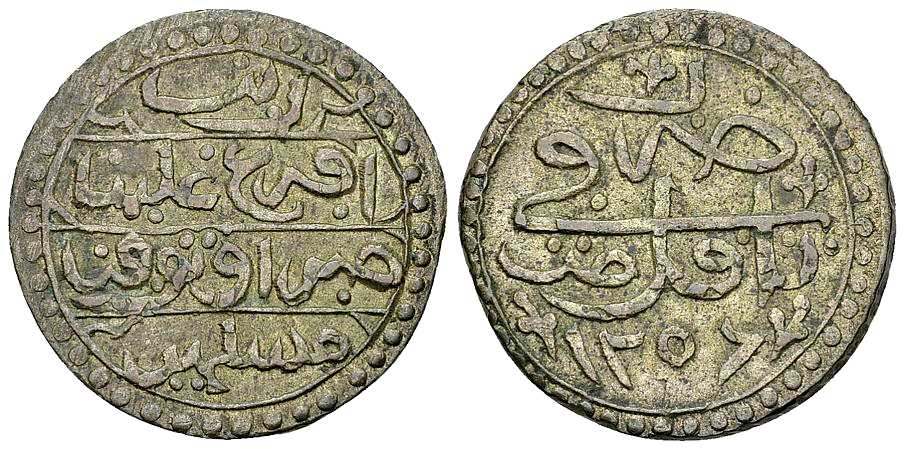 Time left:
1d 11h 41m 8s (Sunday, September 19th, 22:03:00 CEST)
Current time: Saturday, September 18th, 10:21:52 CEST


Current bid:
CHF 440.00 (2 bids)
Approx. EUR 390.75 / USD 435.92 / GBP 343.35


High bidder:
Bidder 2



Your maximum bid


Please log in or register.

Please note that a commission of 15% will be levied on the hammer price.
eAuction #73, Lot 549. Estimate: CHF 500.00

Ottoman Empire. Algeria. French Colonial. Abdel Kader (AH 1250-1264/1834-1847 AD). AR Budju 1256 AH (24 mm, 5.63 g).
KM 89.

Extremely rare and good very fine.

Abdelkader ibn Muhieddine (1808-1883 AD), known as the Emir Abdelkader, was an Algerian religious and military leader who led a struggle against the French colonial invasion in the mid-19th century.