Lot 109. Diva Faustina I Aureus
Diva Faustina Senior Aureus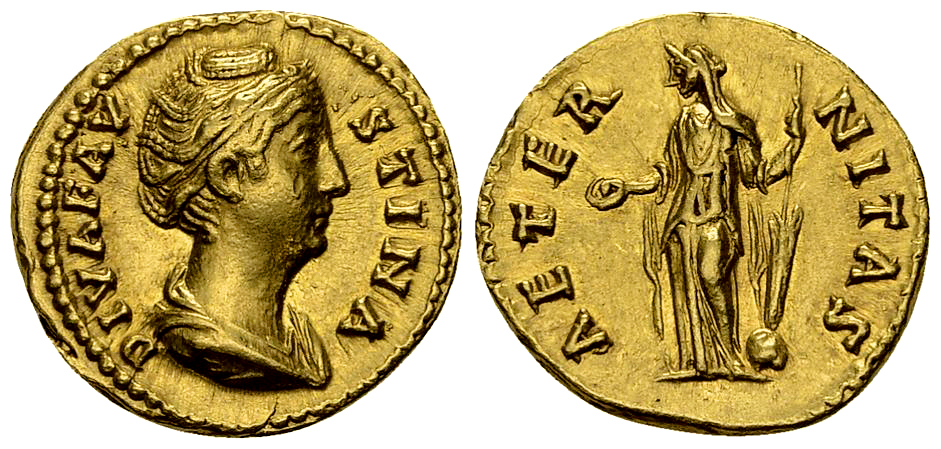 Time left:
1d 9h 22m 56s (Sunday, September 19th, 19:36:20 CEST)
Current time: Saturday, September 18th, 10:13:24 CEST


Current bid:
CHF 3'750.00 (3 bids)
Approx. EUR 3'330.26 / USD 3'715.19 / GBP 2'926.29


High bidder:
Bidder 2



Your maximum bid


Please log in or register.

Please note that a commission of 15% will be levied on the hammer price.
eAuction #73, Lot 109. Estimate: CHF 4'000.00

Antoninius Pius (138-161 AD) for Diva Faustina Senior, died 140/1. Aureus (19 mm, 7.17 g), Rome, after 141.
Obv. DIVA FAVSTINA, Draped bust of Diva Faustina to right.
Rev. AETERNITAS, Fortuna standing front, head to left, holding patera in her right hand and long rudder set on globe with her left.
BMC 371; C. 2; RIC 349a.

Extremely fine.

Ex Hess-Divo 325 (2013), lot 292.