Lot 68. P. Licinius Crassus AR Denarius, 55 BC
P. Licinius Crassus AR Denarius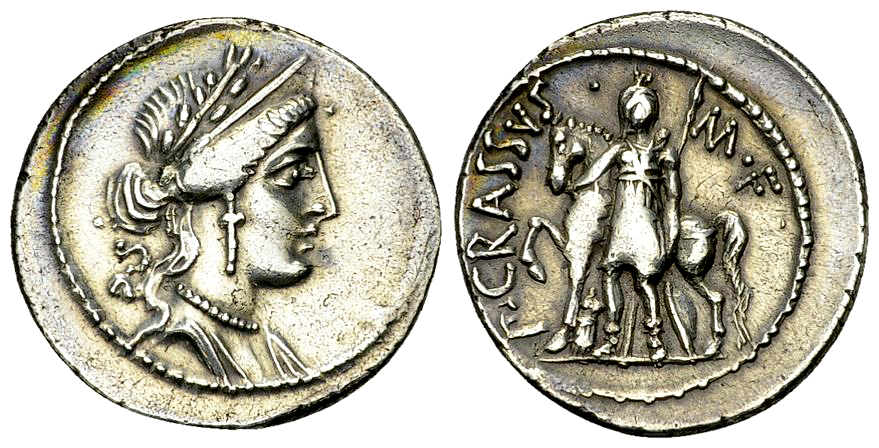 Time left:
Bidding closed (Sunday, March 19th, 19:22:40 CET)
Current time: Friday, March 31st, 01:53:50 CEST


Price realised:
CHF 340.00 (14 bids)
Approx. EUR 341.56 / USD 370.75 / GBP 300.18


High bidder:
Bidder 4



eAuction #79, Lot 68. Estimate: CHF 120.00

P. Licinius Crassus. AR Denarius (19-20 mm, 3.76 g), Rome, 55.
Obv. Laureate, diademed and draped bust of Venus to right; behind, S·C. Rev. P·CRASSVS· – M·F., Female figure leading horse to left with right hand and holding spear in left hand; at her feet, cuirass and shield.
Syd. 929; Craw. 430/1.