Lot 96. L. Calpurnius Piso Frugi AR Denarius, 90 BC
Extremely rare Piso Frugi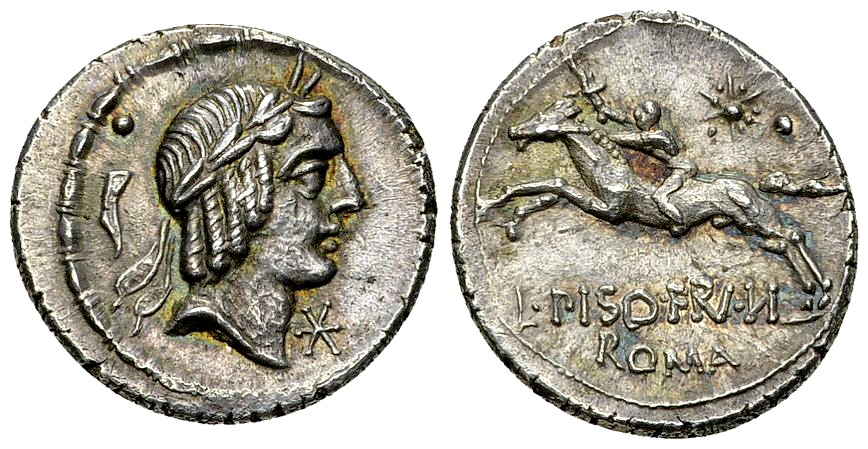 Time left:
Bidding closed (Sunday, September 19th, 19:32:00 CEST)
Current time: Tuesday, September 21st, 21:48:24 CEST


Price realised:
CHF 2'800.00 (7 bids)
Approx. EUR 2'486.60 / USD 2'774.01 / GBP 2'184.96


High bidder:
Bidder 1



eAuction #73, Lot 96. Estimate: CHF 500.00

L. Calpurnius Piso Frugi. AR Denarius (19-20 mm, 3.97 g), Rome, 90 BC.
Obv. Laureate head of Apollo to right; pellet above cornucopia behind, mark of value below chin; all within bead and reel border.
Rev. PISO FRV / ROMA, Horseman galloping left, holding reins and torch; star and pellet above.
Craw. 340/1; cf. Syd. 652-4b/651a (for obv./rev.); Babelon symbols 38/349.

Extremely rare, possibly the third specimen known. Extremely fine.