Lot 97. A. Postumius Albinus AR Denarius, 81 BC
Exceptional Postumius Albinus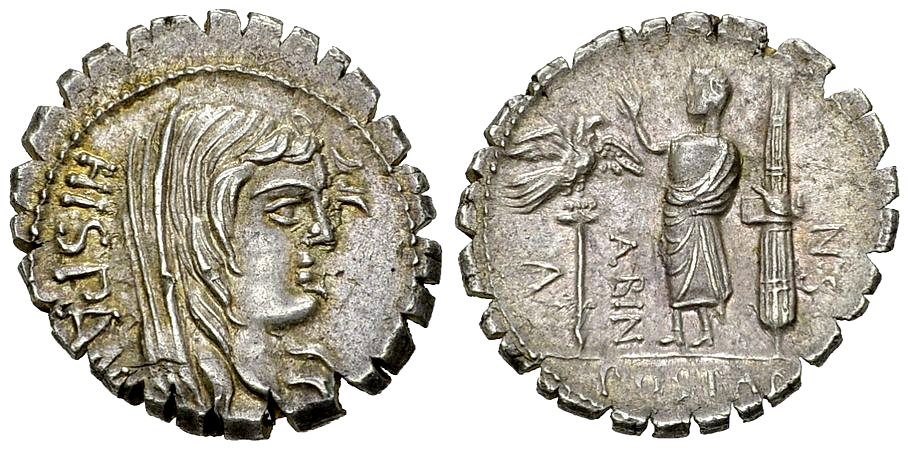 Time left:
Bidding closed (Sunday, September 19th, 19:32:20 CEST)
Current time: Tuesday, September 21st, 22:09:04 CEST


Price realised:
CHF 440.00 (5 bids)
Approx. EUR 390.75 / USD 435.92 / GBP 343.35


High bidder:
Bidder 1



eAuction #73, Lot 97. Estimate: CHF 400.00

A. Postumius Albinus. AR Denarius serratus (20-21 mm, 3.89 g), Rome, 81 BC.
Obv. Veiled head of Hispania to right, HISPAN behind.
Rev. A POST·A·F - ·S·N - ALBIN, Togate figure standing left, raising hand; to left, legionary eagle and to right, fasces with axe.
Syd. 746; Crawford 372/2.

Lightly toned and extremely fine.