Lot 15. Magnesia ad Maeandrum AV Stater, c. 125-120 BC
Magnesia ad Maeandrum AV Stater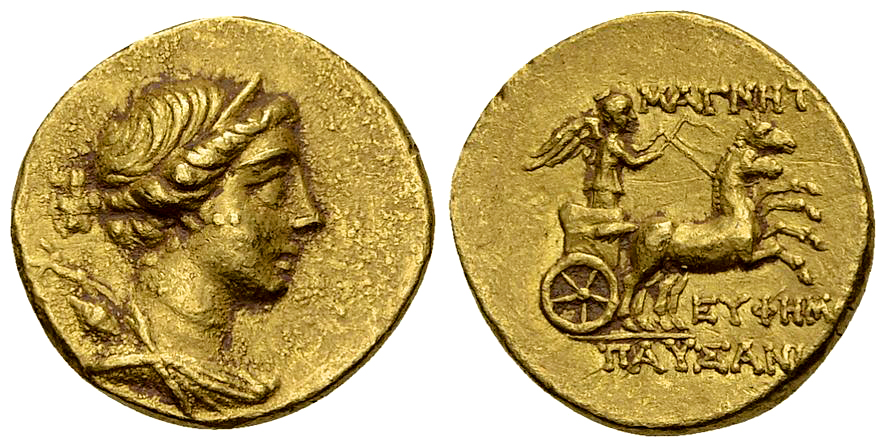 Time left:
Bidding closed (Sunday, June 19th, 19:05:00 CEST)
Current time: Saturday, February 4th, 22:27:15 CET


Price realised:
CHF 4'000.00 (6 bids)
Approx. EUR 3'997.43 / USD 4'319.45 / GBP 3'583.27


High bidder:
Bidder 3



eAuction #76, Lot 15. Estimate: CHF 3'750.00

Ionia, Magnesia ad Maeandrum. AV Stater (18 mm, 8.50 g), c. 125-120 BC. Euphemos, son of Pausanias.
Obv. Draped bust of Artemis to right, wearing stephane and pendant earring and with quiver and bow over her shoulder.
Rev. MAΓNHTΩN / EYΦHMOΣ / ΠAYΣANIOY, Nike driving fast biga to right, holding whip in her right hand and reins in her left.
CNG 106 (2017), 376; Nomos 19 (2019), 142 (all from the same dies).

Rare. Well struck and good very fine.